ThinManager (ACP)
ThinManager offers centralized management solutions for the modern factory & office by simplifying management of applications and visual sources.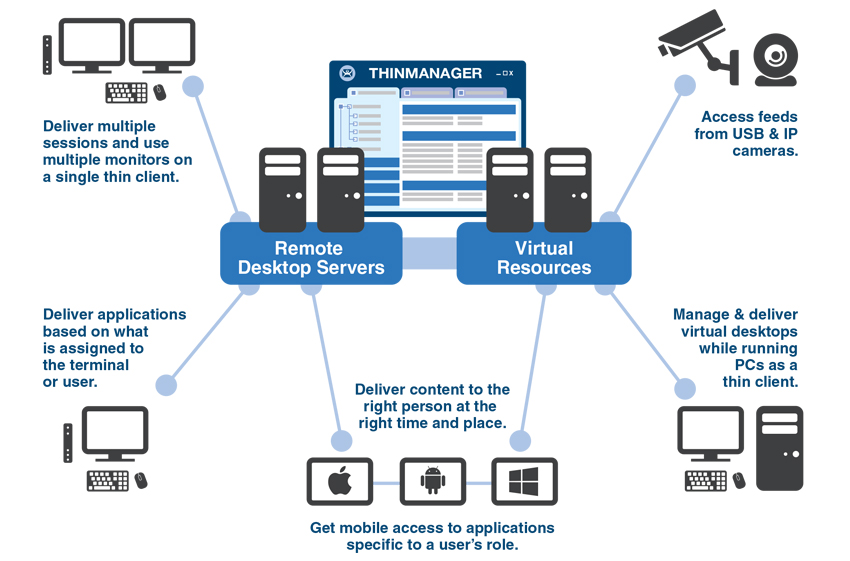 ThinManager allows unprecedented control and security in a sustainable and scalable platform regardless of the size of your industrial environment or number of facilities. ThinManager's thin client architecture allows for deployment of less expensive hardware while giving users the applications and tools familiar to them in a format that reduces management and hardware costs while increasing security.
By acting as a centralized management solution, ThinManager will seamlessly integrate with your current PLC's and HMI while providing a number of features, tools, and methods of access, which make it simple to monitor and adjust user sessions from anywhere.